WHAT YOU WILL LEARN
NARPM accounting standards have transformed the property management industry. How does your business stack up against the best? Find out more on this episode of Bootstrappers!
We discuss how property management companies can make more money by adopting NARPM accounting standards. Learn how adopting the standards resulted in significant operational, and structural changes at Wistar Group and how that impacted the bottom line. Also, listen to our conversation with Daniel Craig, the co-author of the standards, and glean key insights from his experiences working with over 200 property management companies on using their newfound financial clarity to change their business.
If you want to make more money in your business this is a do-not-miss show!
🔥

KEYNOTES

BOOK GIVEAWAY
Simple Numbers, Straight Talk, Big Profits!: 4 Keys to Unlock Your Business Potential by Greg Crabtree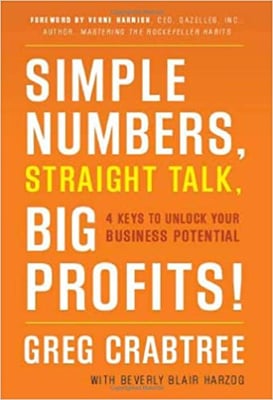 How to participate in the Book Giveaway - Bootstrappers Guest Choice:
The winner will be posted on Facebook next Friday, December 4th.
ABOUT OUR GUEST
Daniel Craig is passionate about helping entrepreneurs make the most of their God-given talents and believes that financial clarity is crucial to driving commitment and change toward greater profitability and entrepreneurial freedom. He is co-author of the NARPM Accounting Standards and the CEO of ProfitCoach, a property management-focused financial services company with the mission of fueling entrepreneurial freedom by growing.