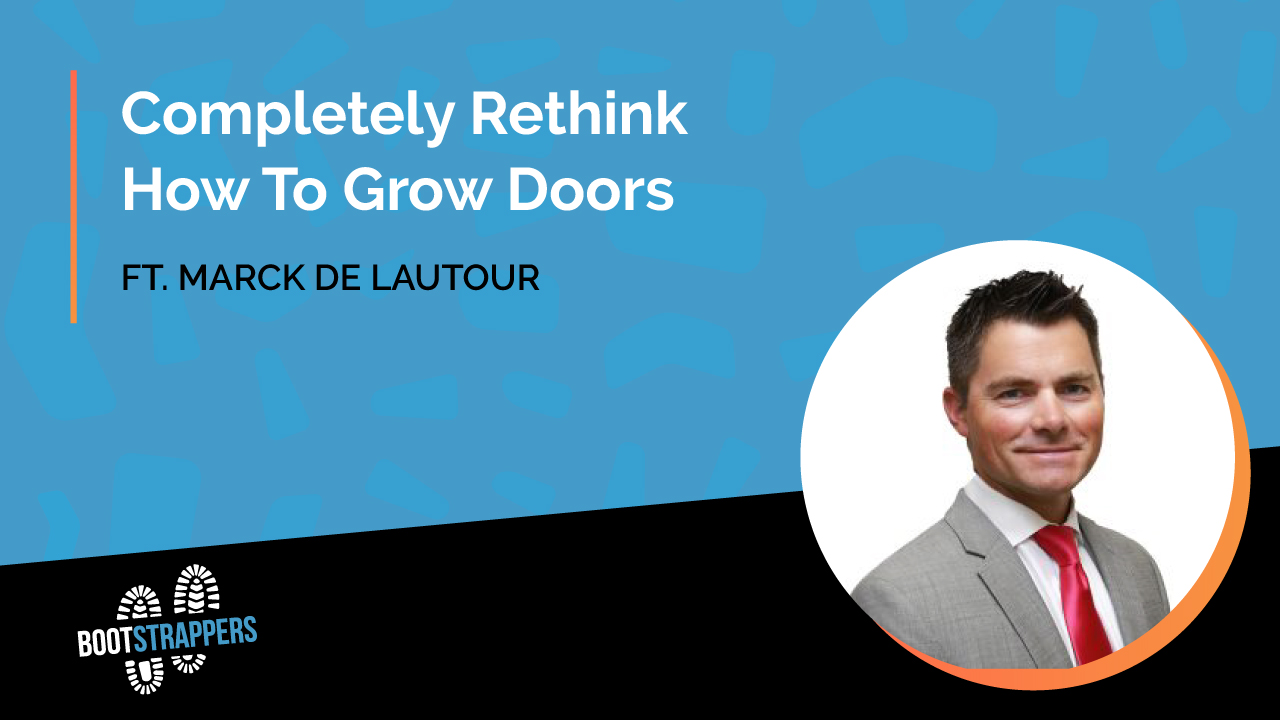 WHAT YOU WILL LEARN
On this episode of Bootstrappers, we speak with Marck de Lautour about how he has re-envisioned the property management game. We talk to him about his out- of-the-box ideal client, and how it eliminates the common headaches in the industry. We also discuss how to elevate our leadership style so we have the life we truly want. You won't want to miss this truly inspiring episode!
🔥

KEYNOTES

ABOUT OUR GUEST: MARCK DE LAUTOUR
Marck de Lautour graduated with a Masters Degree in International Business Management, from University of Missouri – Kansas City. He is Founder and CEO of SBD Housing Solutions, a Turnkey Investment provider based in the Kansas City area. He has been investing in real estate since 2002 and has successfully flipped over 1,500 homes in the United States of America. His property management firm currently manages 600 rental homes.