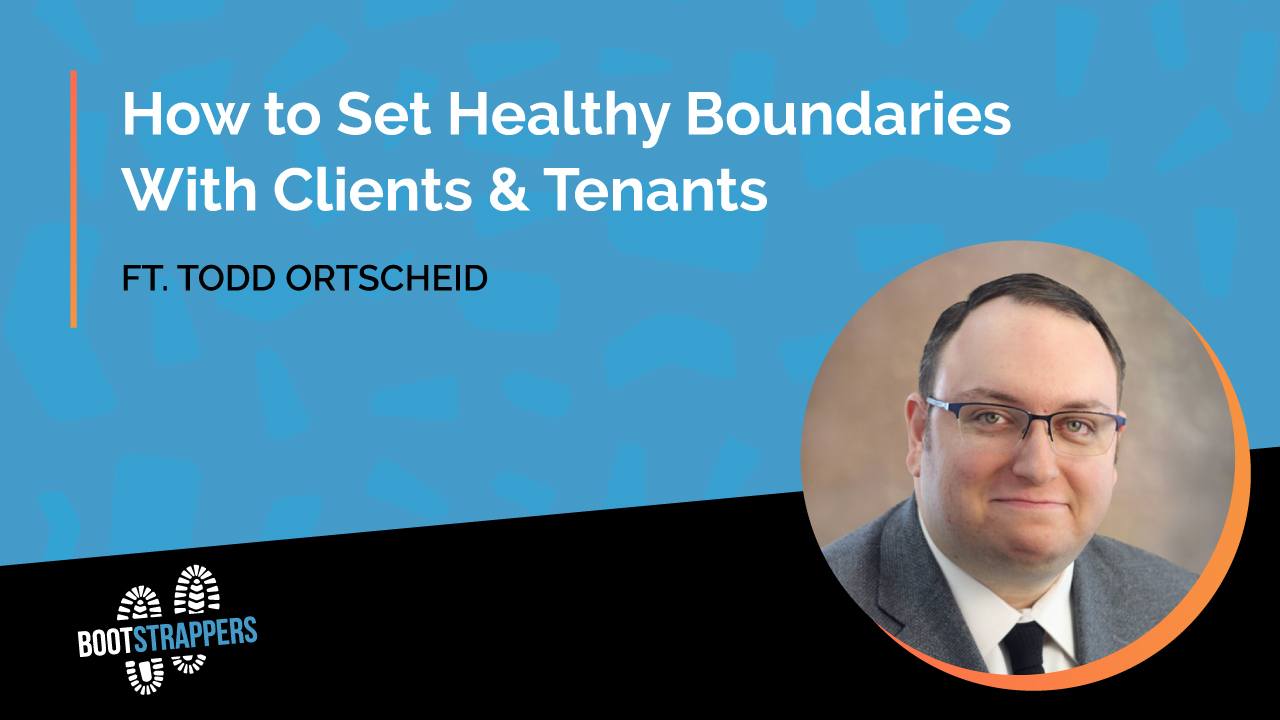 WHAT YOU WILL LEARN
What are the rules of engagement you set for your clients and tenants? In this episode we discuss common rules in the industry and also the deeper questions about what kind of company you want to run, what your rules say about the service you offer and understanding your value. It is all on this do-not-miss episode of Bootstrappers.
🔥

KEYNOTES
ABOUT OUR GUEST: TODD ORTSCHEID
Todd Ortscheid is the President and CEO of GTL Real Estate in Atlanta, GA. Prior to leading GTL Ortscheid was an airline pilot and the Executive Vice President of the Airline Pilots Association.