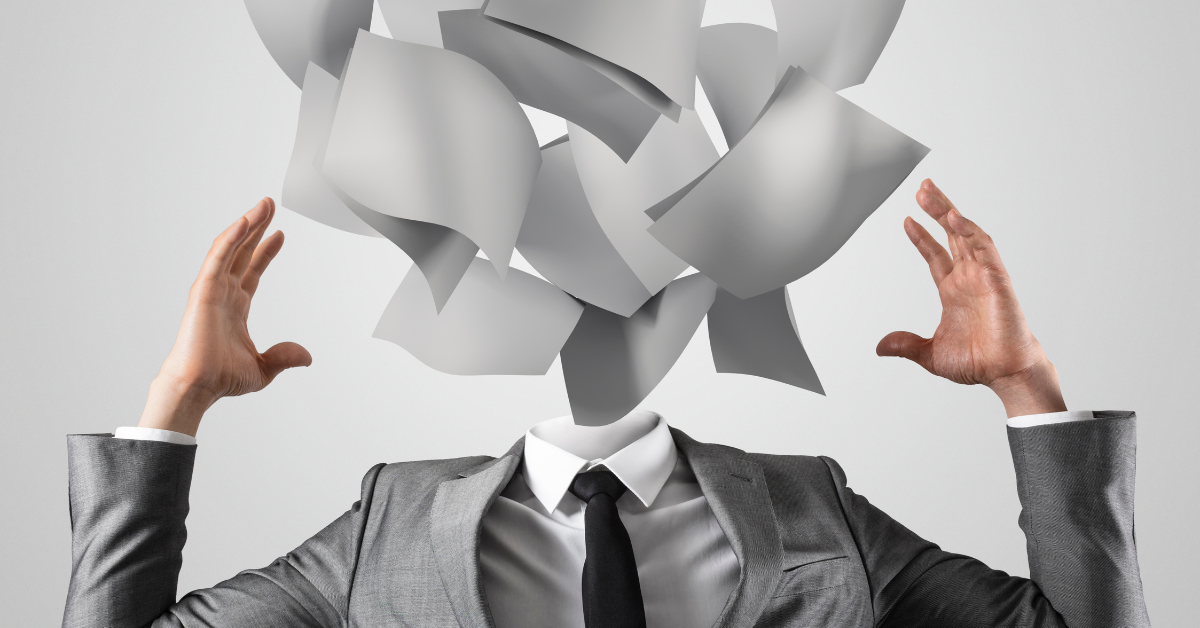 When the buck stops with you, the pressure to make sure everything is running along smoothly with your business can be immense. It can sometimes feel like there isn't time to take a step back and prioritize or delegate tasks. So, you chip away at your to-do list as best you can- hoping by some miracle it all works out and you can keep everyone happy.

Then, just when you think you're staying on top of your ever-growing pile of work, something (or someone) comes along to derail your progress. Is it even possible to take back control of your day? Will you ever have time to focus on growth- or will you just be working in survival mode forever? If you can relate to any of this, we understand. We'll share some of our strategies to manage the unmanageable.
Organize your day.
Set up a running task list within your email platform, write things down in a journal, use a project management program, or schedule everything on your calendar. Use whatever tools you have at your disposal to create a list of what needs to be done- and stick to it. Carve out some time each morning (or maybe even the night before) to look at that list and think about what you'd like to check off. It helps hold you accountable and keep your focus on the things that are most important to the success of your business.
Create boundaries.
To begin to set boundaries, you must adopt strategies to control how (and at what frequency) information gets to you. We love the mantra: "someone else's urgency doesn't have to be my emergency". Trust us, it is ok to set boundaries with your remote professional or teams. In 1974, the Harvard Business Review wrote an article called "Who's Got the Monkey" full of priceless advice on this topic. The article remains one of their most popular leadership articles to this day and we highly recommend it. In a nutshell, the article implores managers not to allow employees to make their good ideas their manager's problem to take on/solve.
To inspire and empower remote employees to contribute those ideas, involve them in quarterly strategic planning so they know where the company is headed. Be sure your company has a mechanism for remote professional employees to explore those ideas on their own instead of always bringing them to you first (bonus- this shows your remote professional you value them and their good ideas!).
Other tips to help you set boundaries:
Answer emails on a set schedule- keeps them from taking over your day (pro tip- when you do sit down to tackle email, if something can be handled in two minutes or less- do it right then and there!)
Create folders where you put tasks, articles, and requests that aren't time sensitive so you can easily find them later
If possible, implement a personal "no meeting" day each week where your calendar is blocked out just for you to be head down on your own work- without disruptions
Limit the distribution of your personal contact info for people to reach you. Instead, route calls, texts, instant messages, etc. through company channels so you can manage when those messages enter your day
Automate. Automate. Automate.
This one is so important, we said it three times. It's the age-old "work smarter, not harder" concept. Any time you can create habits, routines, and consistency around your work through the development of formal processes and written procedures- do it.
It will help you find exactly what you need when you need it
It will limit your time spent re-doing, re-working, and repeating
It will help you delegate tasks to others with clearly defined expectations for how you'd like things to be done
We know there is no magic bullet that will instantly make your work life more manageable, make your inbox less full, or add extra hours to your day. But when you can streamline your tasks, communications, and time- you can begin to take your head out of operations and put it back into being the brilliant leader you are, focused on the bright future of your company.