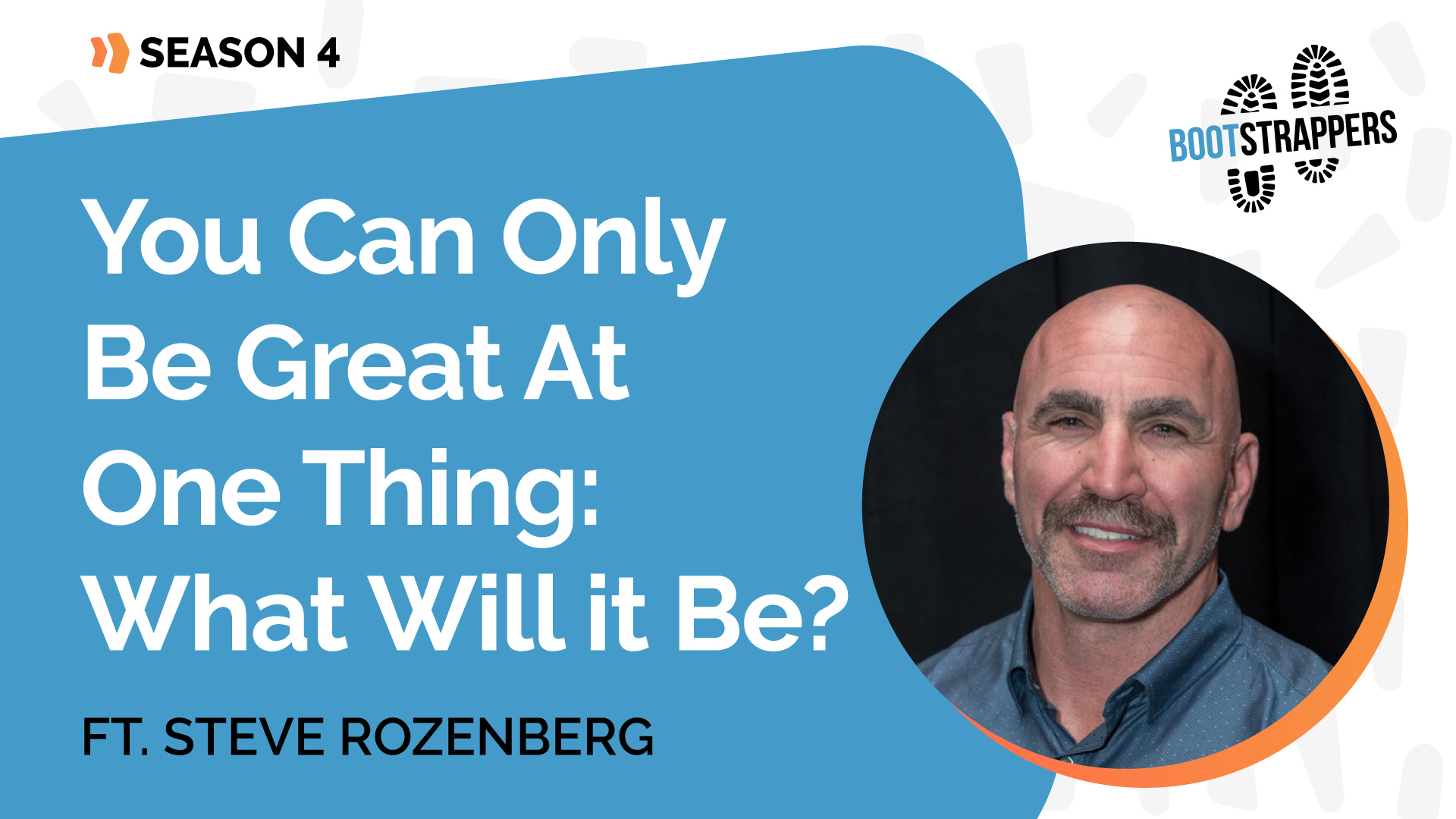 WHAT YOU WILL LEARN
Are you getting in the way of your own success? Yes, you probably are because we all make this mistake. On this episode we learn how to re-engineer your goals with Steve Rozenberg, and overnight success 15 years in the making. In this episode, you'll take away tips on how to build with an end goal in mind, how to get out of your business' way, the recommendations to be good at one thing, Steve's recipe for success, and the only thing your money can really buy; memories. If you could be good at only one thing: What will it be?
ABOUT OUR GUEST: STEVE ROZENBERG
An international commercial airline pilot who, after the tragedies of 9/11, was forced to realize that his "Safe and Secure career" was nowhere near as safe and secure as he had thought.
Steve chose real estate investing to be able to control his own destiny and create his own generational wealth.
Steve created the fastest growing property management company in the state of Texas. Managing over 1,000 properties across 3 major metropolitan cities. Steve built the business up and created maximum cash flow positioning his company for a very profitable exit.
Along with growing his property management company, Rozenberg has flipped, owned, and wholesaled hundreds of single family homes and apartment complexes across the US.
Parlaying all of the success from real estate investing and property management growth, Steve has gone on to be one of the most well-known influencers in the Real Estate Community. He is a top contributor to BiggerPockets as well as other top level Real Estate platforms. He has been a guest and collaborated on countless panels, webinars, masterminds, conferences, podcasts as well as being a published author.