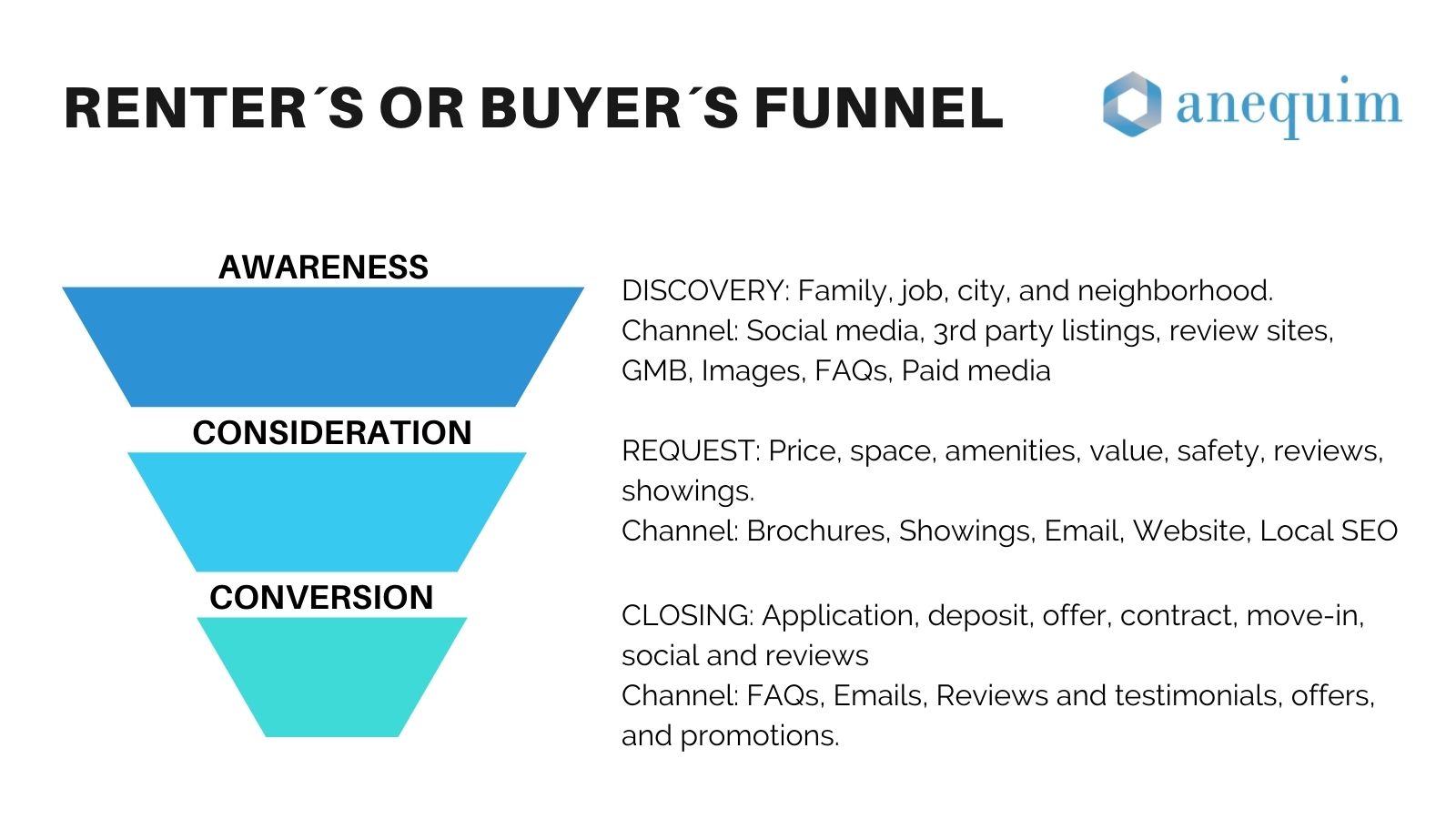 There is no doubt COVID-19 has impacted the real estate industry and the outlook for making investments in apartments as a landlord. Research from Realtor.com shows that only 15 metro areas in the US favor rental-property owners. Still, property managers are showing optimism about the rental-market rebound as COVID-19's impact subsides and support continues to flow from government programs and stimulus for tenants.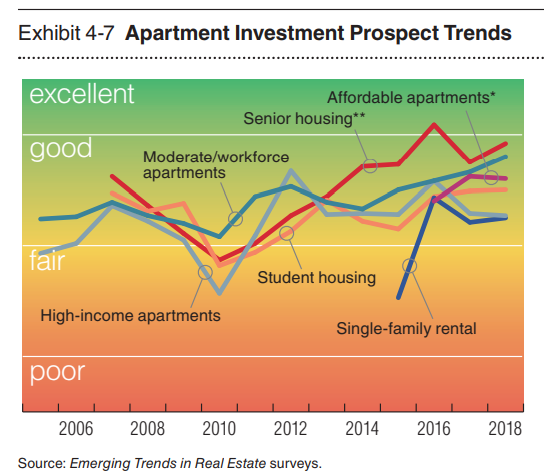 https://managecasa.com/articles/us-rental-property-market/
Another side effect of the pandemic was the acceleration of technology across industries - including rental property management. Technology can enable better client management and an upgraded digital user experience. In fact, technology is how you can outsmart your competition in the local property management market. Here are six steps to boost your online presence and SEO for your local renters.
Step 1: Understand Your Renter's Customer Journey
First, consider the renter's customer journey and their motivations to rent an apartment.
Let's dive into our renter's mind. How does she find an apartment? What motivates her to rent and make a decision?
Well, she probably starts by doing an online search, asking for recommendations from family and friends, or even driving around the neighborhood. So the first thing you, the property manager, need to do is work on your awareness strategy. You want to 'get in the way' of your customer however possible. Think about social media, third party listings, review sites, Google My Business, Maps and paid media.
Okay, now she has seen some options and starts reviewing and considering them. What will she do now? She will go back to brochures, emails, newsletters, websites, videos, virtual tours or schedule a showing. Wherever she is going for information, you need to be present.
And finally, the sale. You want to be there when our renter gets closer to making a decision. Aim to meet her wherever she turns next —either through a real time chat, chat bot, email follow up, FAQs on your website, reviews and testimonials, and of course offers and promotions for that extra push.
With the renter's journey in the front of your mind, you are ready to consider the content you can generate for each phase.
Step 2: Master 'GOOGLE MY BUSINESS' (GMB)
This is one of the most essential ways to make your property management business easy to find. First you have to claim your business, if you haven't yet. Upload photos and videos. Make sure to post relevant information on GMB and treat it as one of your social platforms. Always keep it up to date about your property and monitor the reviews that clients post.
How to Update GMB

Create or claim your business https://www.google.com/business/

Fill in all profile fields

Upload media, quality photos and videos

Answer questions and comments

Set up a strategy to generate reviews

Plan GMB content as one of your social media platforms

Make your NAP (Number, phone, and address) consistent
Step 3: Manage Your Online Reputation (Reviews)
91% of people read reviews, and 84% trust them as much as their family and friends, according to INC.com Ask your happy and loyal clients to leave a review. Your employees and friends can also be a good source.
For a deeper understanding and descriptive tactics, check out our Bootstrappers Episode: How to Get More Leads with Internet Marketing Hacks Featuring Andrew Helling
Step 4: Make Sure You're on the Local Listings
Besides GMB, there are other sites where you want to be showcased. Here's the hit list:
Zillow
Trulia
Redfin
Homesnap
NeighborhoodScout
realtor.com
apartment.com
When you have all these sites linked to your website and GMB, it will help your overall internet relevance and improve your rank on Google. Don't forget to be consistent with your NAP (name, address and phone)!
Step 5: Fill Out All the Property Management Schemas
This is something nobody talks about, but schemas are like the Holy Grail for SEO and only a few are taking advantage of it. Schemas provide additional information that doesn´t necessarily show up on your webpage for a listing but will help search engines to index your website and recognize your authority and relevance.
So, when someone searches for things like "Are pets allowed?" or "pet-friendly places to rent," that information will be incorporated by Google's search engine even if it's not shown in the on-page content.
Here are some of the few schemas you can start taking advantage of:
Data fields:
Rooms
Bedrooms
Bathrooms
Square feet
Max occupants
Floor plan
Amenity
Floor level
Lease length
Address
Phone
Tour booking page
Smoking allowed
Pets allowed
Reviews
Photos
Map
Videos
Offers
Price
To view a full list, check this site at schema.org: https://schema.org/Apartment
Step 6: Post a Long List of FAQs
FAQs are another underused tool for SEO. A long list of FAQs will help you get in front of potential renters during the consideration and decision phase of their customer journey.
During the consideration phase, clients will be wondering things like, are there any schools around? Are there hiking trails or outside natural activities to do around? What restaurants and nightlife places are in the area? Then they will move to the decision phase and search long-term questions like, what's the application process? What are the rental requirements? What services are included?
Start your FAQs section with at least five or 10 questions. You can be as detailed as you want and write answers from two to four sentences.
Bonus Step: Write a Blog Post for Each FAQ
Blog posts are a good way to build up the content on your website and signal to search engines that the site has relevance and good information.
Try writing a dedicated blog note for each FAQ. This kind of content will give your site more relevance and attract a lot of quality traffic.
Check how Airbnb has a blog post for each FAQ
Outperform Other Property Managers With SEO
Establishing an internet presence can feel intimidating, but it's easier than you might expect. Follow these basic steps and you will already be ahead of many other property managers. You will have the benefit of better SEO for internet searches, but you will also build trust with renters as they are able to find good information and service from your team throughout their customer journey.