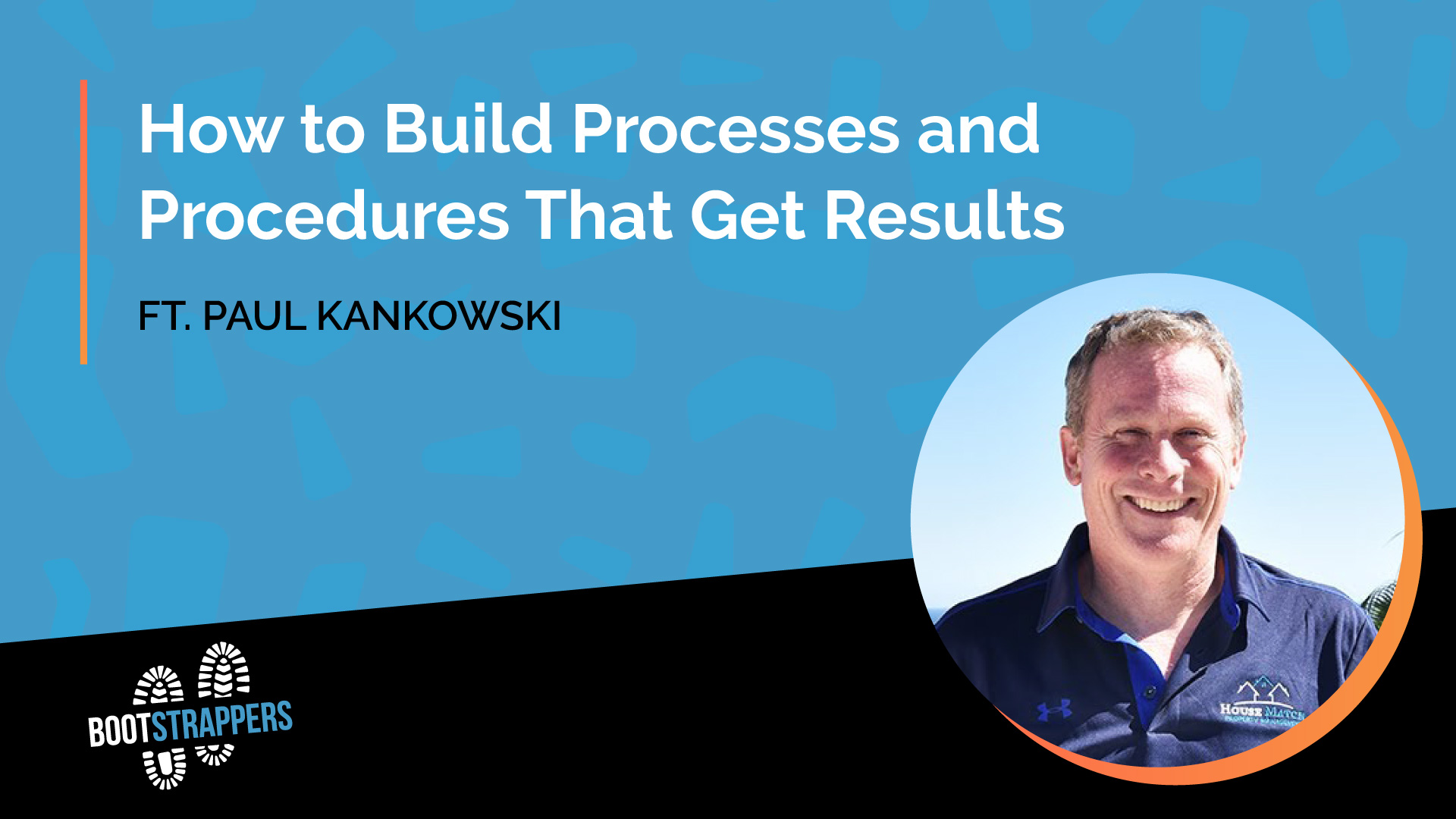 WHAT YOU WILL LEARN
Processes and procedures are necessary for any business to be successful and scale. Paul Kankowski of House Match in Temecula, CA runs workshops on processes and procedures and in this show chats with us about best practices, how to avoid common pitfalls and the best organizational strategies for SOPs that eliminate the headaches and drama in a business.
ABOUT OUR GUEST: PAUL KANKOWSKI
Paul was born in San Diego and has lived in California for most of his life. Paul graduated from the University of San Diego and received a master's in Education. He pursued his passion as a math teacher and administrator for 17 years. As many of us do, he first managed a rental property by keeping and renting out his personal home when he moved to a new home. Throughout his teaching career, Paul was an active investor buying properties throughout the United States. In 2010, Paul received his realtor license and started working with his wife, Christine, in the art of flipping houses. He became a broker and started House Match in 2014. At first, property management was only a side business for friends and family, but after taking the courses and learning the industry, the business was opened to the public.
This year, Paul was a featured speaker at the National Association of Residential Property Managers (NARPM) Conference in San Diego which was attended by over 500 property managers. He has led conferences on systems and in January 2019 worked with 40 property managers from around the country on creating better systems for your business. He is on numerous National committees with NARPM to promote and make the industry better.
When Paul is not working his favorite thing to do is to spend time with his family. He has two kids, Kelly (15), David (14), and an amazing wife Christine, who works with him. Paul loves running and has completed numerous marathons and ultra-marathons. His longest run was the Angeles Crest100 mile race. Yes, 100 miles! in 32 hours. He has competed in 4 Ironman Triathlons which is a 140.6-mile race including a 2.4-mile swim, 112-mile bike ride, followed by a 26.2-mile run. He loves skiing, mountain biking, hiking, swimming, and being active. His favorite place to go to relax is Mammoth Mountain.