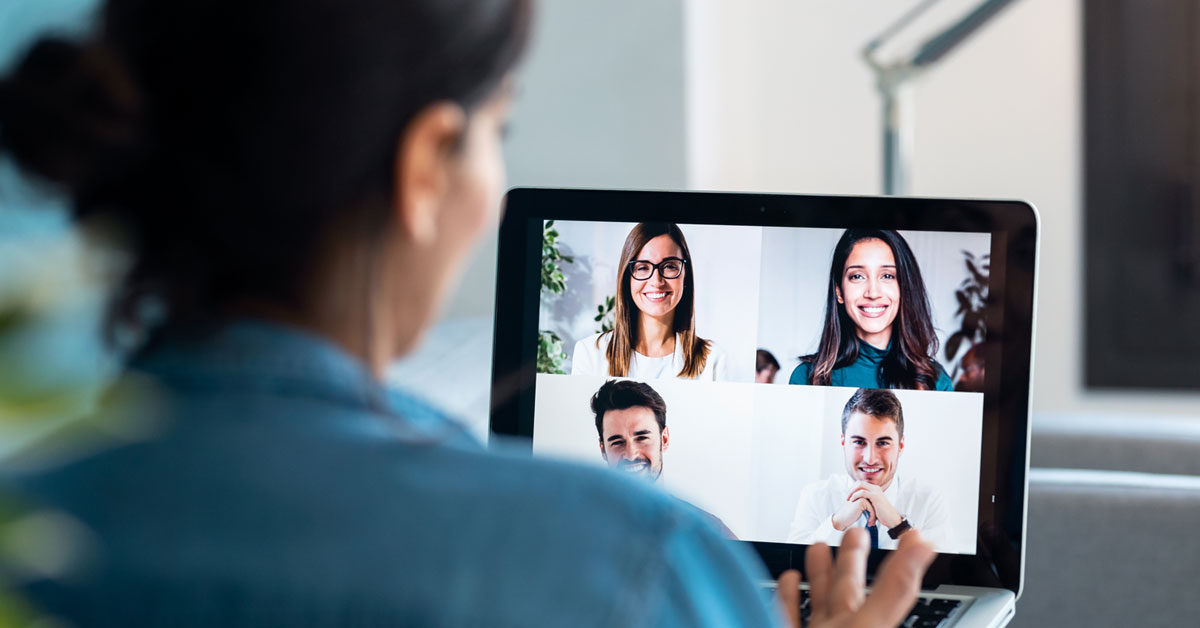 Despite obvious benefits like better work/life balance, remote work can have some real challenges. One common challenge is how to onboard and train remote employees. Is it possible to do this effectively when you aren't in the same physical space? Will the new employee get a sense of the culture? Will they feel like they're part of the team? The answer to all three of those questions is a resounding "yes" – if you follow some basic guidelines.

First, one of the most important things you can do to ensure an effective remote training process is to start by creating an onboarding agenda/training checklist. This proactive step will help you lay out everything your new virtual employee needs to learn (and make it less likely you'll miss something important).
Beyond the obvious things you need the employee to know about the company and their specific role/duties, here are some other things to think about as part of onboarding:
Connect with your IT department in advance to be sure the new remote employee will have credentials to access systems they'll need to perform their duties, their email account is established, and they have their company phone number.
Don't forget basic "nuts and bolts" things like how to request time off, your communication preferences (do you prefer they contact you by phone or email?), the expected company working hours, etc.
Build in time to thoroughly train them on the software systems they'll be using – don't leave them to figure things out on their own (a huge waste of valuable time!)
The second most important thing to keep in mind is you are training a person – and each person is different. Having standardized training procedures/steps is great- no need to reinvent the wheel for each new employee. But always build in flexibility to adapt to the needs of each remote employee. For example, while an early careerist may need more handholding when it comes to basic office procedures, a more seasoned professional probably doesn't need a half-day tutorial on how to create an email or make a calendar entry. So, why waste valuable time on that?
Customize training to fit the individual employee, not necessarily the position they're training for. Be realistic about your expectations for progress – each person learns at a different speed.
Put everything in writing. Establish 30-day, 60-day, and 90-day milestones for each employee. Touch base frequently to monitor progress (even up to three times a day during their first 30 days).
Go over behavioral expectations for the role – don't just hand them an employee manual and expect them to figure these things out on their own, read through it together and allow time for them to ask questions.
Don't overwhelm the employee by presenting multiple processes and procedures at the same time – go over them one at a time. And again, always allow time for them to ask questions as you go.
Be available. A remote employee can feel isolated, at times- not having a regular connection with their supervisor can make that feeling much worse. Commit to regular one on ones and stick to them no matter how busy your calendar gets.
Ask for feedback as you go! Encourage open dialog from day one – it will help you establish a great working relationship and build trust between you and the employee.
Have them write everything down as you go through their training so they can go back and reference their notes.
Finally, find ways to help your new virtual employee learn your company's culture and norms. While working remotely can make this a little more challenging, there are many ways to do this effectively, so your virtual teams are as tight knit as if they were in the same physical space.
Send a "swag bag" of company branded items before they begin – it doesn't have to be big or expensive. It is a nice touch to demonstrate a welcoming and caring culture they'll be excited to join.
To help establish a culture of accountability, communicate clear job performance expectations from the start, be sure the employee has access to view their key performance indicators (KPIs) at any time.
Have cameras and mics on during online meetings so you can be "face to face", even if over a screen – it is much easier to read someone if you can see their face and hear their voice.
Have them meet virtually with other departments during their training – this is a great way for them to build relationships, feel part of the team, and learn the company culture. Bonus- they'll feel much more comfortable to contribute during company meetings when there are familiar faces on the screen!
Don't make every meeting all business. Make sure you set aside some time (a few minutes is fine!) for personal conversation. Ask them about their important people, pets, or activities (whatever they're comfortable sharing at work). This will help them feel cared about as people, not just as employees.
A key element if you want your remote teams to feel like they're part of a team- don't forget the fun! Encourage team bonding. Hold virtual happy hours. Create a dedicated Slack channel for employees to share fun things. Encourage remote employees to exchange numbers so they can connect with one another. Send food to remote locations so they're included in company get-togethers involving a shared meal.
All these tips and suggestions will go a long way towards helping a new virtual employee feel well-prepared and welcomed- and towards creating a happy, healthy culture for your team. Remote workers won't feel isolated if they know you and others in the company are easily accessible for their questions, concerns, or conversations as they learn the ropes.