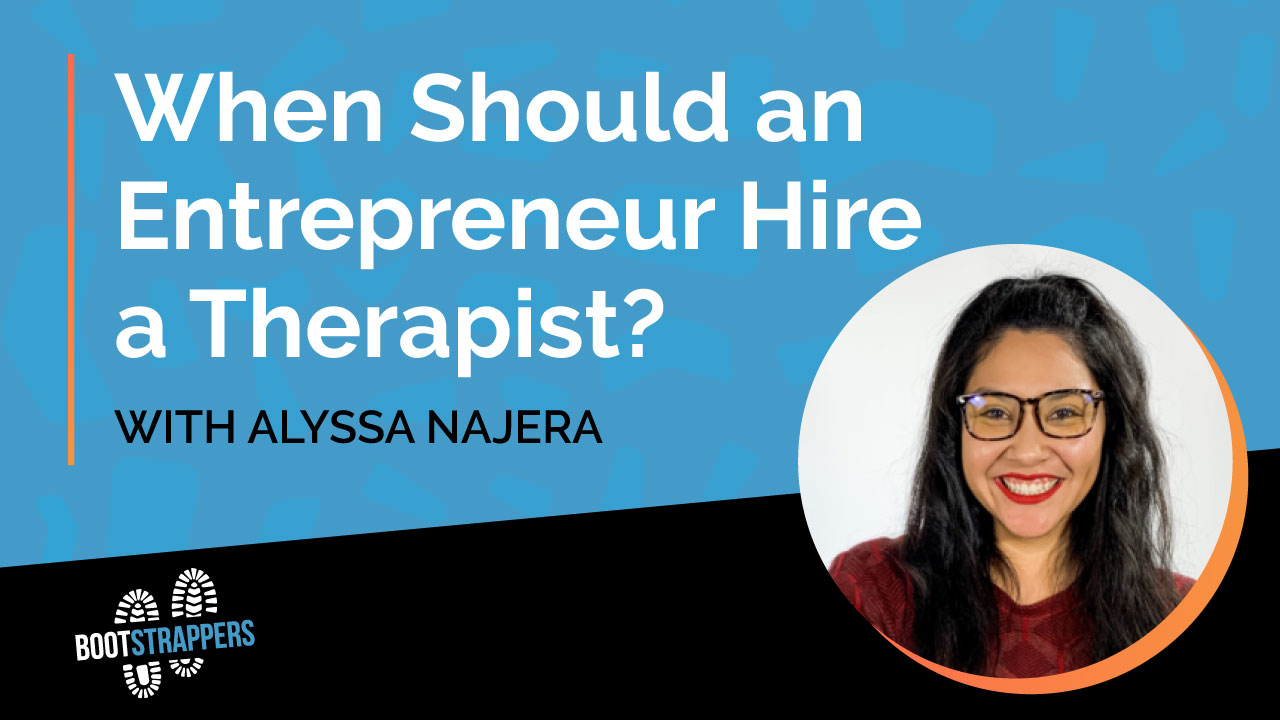 WHAT YOU WILL LEARN
Many entrepreneurs feel like they are in a rut or overwhelmed with their business but are unsure of which expert to turn to. In this episode we discuss problems that are common in the entrepreneur lifestyle, and how a therapist may be able to help resolve those issues.
In this light-hearted conversation with Alyssa Najera, who is a therapist and entrepreneur herself, we uncover the most common reasons entrepreneurs seek help, what therapy is like and how making small changes in your life can improve your business and your life. Jeremy and Gwenn both open up about their struggles and how therapy has helped them overcome hurdles in their businesses.
ABOUT OUR GUESTS: ALYSSA NAJERA
Alyssa is a Licensed Clinical Social Worker, organization trainer and consultant, former Child Welfare Services (CWS) Social Worker and Supervisor, and podcaster on a mission to make mental health relatable on the Therapists Uncut Podcast, an informative, self help podcast co-hosted with Nikki Young, LMFT. With personal roots in Escalon, CA and professional roots in Stanislaus and Tuolumne County, Alyssa has a deep love and appreciation for small town culture, supporting high-stress, helping professionals, and building relationships.